We did about a year and a half opening for Fleetwood Mac. But our favorite traveling partners were people like the Marshall Tucker Band and The Charlie Daniels Band. We loved all those guys. I remember our first gig with the Tucker Band was in Albuquerque. Our Road Manager got the call that our equipment truck had broken down in the desert 100 miles from the gig and wasn't gonna make the sound check and very likely wasn't gonna make the gig. Ed and I were leaning with our backs against the stage staring down at our feet when Toy Caldwell came over an introduced himself and said he heard about our problem and he already had his guys one it. He said, "we've tracked you down a Fender Rhodes and we're working on a B-3 that should be here by the time of the show. Now, your drummer can use Paul's drums and your guitar players can just come in our dressing room and pick out something that feels right. (Their dressing room looked like a freakin' guitar store.) And oh yeah, Jerry Eubanks said it's OK for your horn player to use one of his saxes and a flute if he needs it." Ed and I stood there with our mouths open and couldn't think of a thing to say. Toy explained that they just wanted to have the best show possible for the fans and that spoke volumes. It showed that there was no ego involved whatsoever and these were some real, straight ahead guys, which was not always the case with other bands we toured with. That was the most generous thing anyone had ever done for us on the road and I'll tell you, they won our hearts that day and I've been a very lucky guy to have called those guys friends. I mean what sax player is gonna let somebody else use his mouthpieces and his reeds. NOBODY! Nobody but those guys. We shared the stage with them for about a year but made friends for a lifetime. Charley Daniels and his band and crew were the much the same. Charley Hayward, their base player is from my home town of Tuscaloosa. We all spoke the same language and treated each other with a great deal of respect.




Ed at the console
Stagg Street Studios




Ed & John in New York in
front of the Summit Hotel




John plays at S&T Reunion
Stagg Street Studios

When it came time to do the second album a whole series of events caused us to turn 180 degrees in our direction. Wexler was tied up doing a series of records with Mike Finnegan and Dire Straights and some others and WB put had us under a deadline because our contract was coming up for option. On top of that, we didn't have any money to keep the band on retainer and some of the guys had to take other gigs. So we circled the wagons and came up with the best recording engineer we could find and we came up with a guy named John Haney. Haney was a little bit crazy but I've found all superbly creative people are a little crazy. We locked up Studio B at Sunset Sound and set about calling all the best players we knew. On drums we used Harvey Mason and Jeff Porcaro. On Bass we used Abe Laboriel and David Hungate. On guitars we used our guy Otis Hale, Steve Cropper, Paul Barerre and Fred Tackett. Keyboards were covered by Ed Sanford, Mike Utley and me. We even had a whole shit load of violas, violins and cellos for a couple of songs and their parts were arranged by former BS&T trombonist Dick Halligan. we also brought in the immortal Milt Holland to play percussion. Milt was one of those musicians that was a guru to a whole lot of folks. He'd travel the world and live with the different indigenous people is places like Tibet, where he'd study tables from a master. Then he'd spend months in Africa learning tribal customs and instruments particular to that group. He lived in the Caribbean for a while and studied authentic Voodoo drums. He had half a dozen road cases the size of refrigerators and every instrument in those cases had a story. We had a lot of fun making the record and it was quite a learning experience playing with all those monster players. But something about it just didn't click with me like the Muscle Shoals album did. The songs were good, the players were sensational but ---

And as luck and timing would have it, we released the Duo Glide album the same week one of the huge Fleetwood Mac albums came out and everybody at Warner Brothers was out shoveling Fleetwood Mac albums on the truck and they pretty much forgot about us. But we were out touring anyway trying to promote it with little help from them. By then with no new record action to speak of and a changing climate in the industry we found it more difficult to sustain ourselves, let alone pay the band and crew. So, when the 80s rolled around we had almost run our course, and by the time our 3rd Album came due, Warner Brothers had signed half a dozen New Wave and Punk Rock acts like the B-52s and The Sex Pistols and we couldn't catch a break. The were no longer promoting our records and spending the money on the new guys. But that's show biz. No matter how much success you have there's always somebody or something new that's going to be the flavor of the month. What you hope for is that you can create enough success that you have a fan base that will be your diehard friends and will come see you whenever you're in town. I know a lot of artists that are doing just that and some are doing well and others are getting by. But the bottom line is they're playing music. What a great gig to have.

We had gotten so burned out doing over 200 dates a year, we were shell shocked. It was like being on a giant roller coaster that spins you out of your body and it takes a while to resolve yourself into your old self. But that never is entirely the case. You've been changed by it, in subtle ways, but you've been changed. You have a perspective on it all from higher on the hill. Living life changes you under normal circumstances. Crunch touring like we did is like stomping on the accelerator of change. You've seen things and done things most folks will never experience, and you've done them all in a condensed window of time. My first marriage was nose diving because I'd been gone so long and I could just feel some big changes coming in my life.

I took some time off to collect myself after the grueling schedule that we had maintained for so long. I started getting into co-writing with other people like Kenny Loggins, Larry Carlton and eventually Gregg Allman. During that time I also did a number of commercials as a vocalist and had quite a few songs placed in motion pictures. There was a period where I had 6 national commercials going at once. Lowenbrau, Coors Light, Century 21, Levis and a bunch of other. But even though the money was good I still longed for the creative challenge of the music I was closest to.


| | | |
| --- | --- | --- |
| Roger and Otis | S&T Band - Live at the Roxy - Los Angeles - 1979 | JT - Smokin' |

There were several musical friends that I had become close with over the years and they both had recording studios and I spent a lot of time hanging with them and writing and recording and having more fun with music than ever before. My friend Richard Rosas, known to all as Rick The Bass Player, had a space at an abandoned Air Force base in the middle of Laurel Canyon. It had been a film production studio for the military during WW II and had 55,000 square feet of space with concrete walls thick enough to impede The Normandy Invasion. The Air Force had made there training and propaganda films there and they hid it in the Canyon to hide it from any Japanese invasion. Richard had been playing with Joe Walsh and was starting to acquire all these great musicians as friends and we were recording something almost every night. And we could go all night if we wanted. Nobody could hear us out side the complex and basically, very few people even knew the place existed. Another friend of mine, David Weber, had this great hang right smack on Hollywood Blvd on the 2nd floor above Woolworths. It was the oldest commercial space in Hollywood and had at one time been Marge and Gower Champion's dance studio. David had set it up for recording and I started coming over a few nights a week and playing and writing songs with some of the other people that came through. Got to meet and play with a lot of great musicians like Ivan Neville and Hutch Hutchinson and great songwriters like Michael Smotherman. It charged me up again to be around guys like that and around that time is when I started writing the kinds of songs that I always wanted to sing.

It was right around that time I had received a call from mine and Sanford's long time friend and music business attorney, Don Passman. Don told me to give Don Henley a call because he had been looking for a Don Henley sound alike for a European TV project. The TV show Desperado was being released in Europen markets and for some contractual reason his voice couldn't be on it, so I was enlisted to sing "Desperado" for this particular project. I showed up one night at Val Garay's studio in the Valley and stood in front of a microphone at the other end of a long Steinway Piano with Jay Winding playing and with Henley producing, did my best Don Henley impersonation singing "Desperado". It came out pretty good but quite frankly I really didn't realize what a great singer Don was until I tried to sing his song. His version is pretty damn unbeatable. Before I left that night, I handed him a cassette with about 5 songs on it and asked if he'd take a listen and let me know what he thought, not expecting for a minute that anything would come of it, but why not, right? Three days later the phone rings and it's Henley on the other end. He said, hey man, I listened to your songs and I really like such and such a song for Boz and this other one for Dolly and he rattled off some other ideas and asked if I minded if he had his secretary send those songs over to the artists he'd suggested. Wow! I was taken aback. I read once somewhere that Pete Townshend had several conversations with Mick Jagger when they first met where he stuttered and couldn't complete a sentence, because, after all, this was Mick Jagger. I must have felt the same way about Henley. What a creative force he's been a for quite a long while. Don then asked me what I was doing with this stuff and I asked him,"got any ideas?" And he did have good idea. He picked me up one day and took me over to MCA and introduced me to Irving Azoff. We sat in Irving's office for a couple of hours and he listened to an even dozen of my songs and had a very positive reaction to every single one. At the end of the meeting, Irving offered to finance a showcase for me, meaning I had to put together a band, rent a hall, cater the event and have all my friends show up. He had his people cut me a check for 5 thousand dollars and I was off and running. This was seriously great. Here was a major star literally handing me one of the best opportunities I'd had in a while and I couldn't have been more excited. So I did my best to put together a representative band of guys that I knew and that were actually available at the time. I called on Jimmy Varley and Jerry Rightmer, the original Sanford/Townsend Band drummer and bass player who helped me bring in Eric Bikales to play keys and a sensational guitarist named Rick Vittallo. I was really surprised when Rick actually accepted the gig for very little money, since he was the Musical Director for Englebert Humperdink and 52 piece orchestra at the time. We also enticed a couple of great girl singers, Debby Treadway and Tina Gullickson to do some BGS. This was the short lived "Johnny Townsend and Friends". We did this spectacular showcase for several hundred folks at S.I.R. in Hollywood and no one that heard it could understand why I didn't get signed to MCA until several days after the showcase. I read in one of the trades magazines where Irving had just left MCA to start his own label, Giant Records. All the blood went out of my face. It had all been for naught. Man, I loved that band. We lit it up that evening at SIR but without Irving, or somebody like him to help hook us up with the right agent and all the stuff that goes with that, it wasn't gonna happen. We were all at the age where hanging out and waiting around for something to happen wasn't an option, with families to support and food to put on the table and rent to pay. But you know I'll always have the greatest appreciation and respect for Don Henley. Not just for his amazing talents and the opportunity he handed me, but just knowing that a guy who's talent and accomplishments I truly admire dug my stuff. It's a kind of validation you can't buy at any price and it measurably increased my confidence and self esteem.



Otis and Jerry sampling the local Lone Star Beer in Austin




Jerry, Me, Otis, Roger and Jimmy
The MSS parking lot May 1976




Ed and Me
Chillin at Sound Check - 1977
You know, everybody has their near misses and the experience with Don and Irving was one of those. And I know it's beginning to sound like every story starts with a phone call but I can't think of many of these musical adventures that didn't. That being said, not long after I had read about Irving's career change, the phone rings again. This time it's my Chris Walsh, another recording engineer friend of mine. I met Chris first when he was managing the Troubadour, which a wildly popular hangout for all the LA music crowd for many years, and it was most thriving while Chris was the manager. Anyway, he expanded his talents and was up and coming as an engineer, having come from the side of having been a musician and talent manager previously. Chris had been running a demo recording studio for Warner Brothers Music Publishing. The studio was in the publishing offices where the songwriters who were signed to Warner Bros. had a place to cut their stuff. This was all before everybody and his cousin would have pro tools in their kid's laptop. So Chris asks if I'm doing anything tonight and if not, he could really use me to sing on a track for this project. I said yes and, at his request, arrived early to meet the writer, a guy named Will Jennings. Nice, mild mannered guy who wouldn't stand out in a room but when I started to read his lyrics, I started becoming impressed. Good stuff I told him. This should be fun. Now we were waiting around for a girl singer to show up, when the phone at the studio rings and it's her saying she's come down with stomach flu and can't make it. So we talked about it and we decided to proceed without her and at least get my part down on tape and maybe get another girl the next day. Apprarently there was a deadline for this song. So I sang the song a couple of times on mike while Chris got a sound and got really warmed up and gave, what I thought was one of my better performances. I liked the song a lot. So I go into the control room to listen back and everybody agreed, great performance but we really need that other voice. So I went back out and sang the girl's part up an octave and everybody shit. This was something really hot. So after a few salutations and some congratulations, they paid me my hundred and fifty bucks and I went home.
I didn't hear anything from anyone nor did I expect to. Demos are just that and rarely see the light of day. But the phone rings once more and this time it's Joel Sill, whom Ed and I had known from our songwriter/publishing deal days when Joel ran April Blackwood Music. Joel was at that time one of the prominent music directors for the entire film industry and his family pretty much ran the music publishing business in the Western United States. "Johnny, how you been", he says. "Listen, I've got this song that you did the demo for. It's gonna be the title song for a new move called "Officer And A Gentleman". We've been in the studio three nights in a row with Jennifer Warren and Joe Cocker hasn't shown up. (there's a pause of a few seconds that seems an eternity) If Coker doesn't show up tonight, we want you to come down to the studio and sing this song, "Love Lift Us Up Where We Belong" because we really love what you fuckin' did." I said wonderful. I'll be at this number awaiting your call. But I didn't really wait now did I. I was right back on the phone calling anybody and everybody British that I knew in L.A. that might know Joe Cocker. I had a fifth of Jack Daniels that said he wasn't gonna make it tonight either. But no luck. I called Kim Gardner. I actually spoke to someone who had seen him very recently but could't remember where. But I didn't find him and the phone didn't ring. I wonder to this day what a lovely matched set of Grammy and Oscar would have looked like on my mantle.
One autumn afternoon in 1991, I picked up a local paper and noticed that The Gregg Allman Band was playing just a few miles from where I was living at the time. So I got dressed and drove over to the Country Club in Reseda and arrived just in time to see the band getting out of a limo and walking across the parking lot to the club. It was great seeing Gregg and hearing all that incredible music after being held captive by alien jingle writer bondage for so long. After the show, Gregg invited me up to his home above San Francisco to do some writing. I only realized when I arrived at his house that the whole band was staying there and rehearsing for a tour. We got in a little writing, I got to know the guys in the band better and after a couple of days Gregg came to me and said, "oh by the way, you're in the band". It was the greatest shot in the arm I'd had since the Don Henley encounter. So I stayed up one night and learned a lot of great Allman Brothers songs and for the next year and a half, got to play them with the real guys. We did a bunch of dates in and around the San Francisco area and went over to Tahoe for a show and after a little time off went back east to do some shows over the Christmas Holidays and thru New Years. I was back on a tour bus and something about it just felt like home to me. What a total blast that was. I owe Gregg a lot for lighting a fire under me and for making me get off my butt and get back in it all the way. The last gig I did with Gregg Allman and friends was in Savannah. I returned home to find out The Allman Brothers got back together and Gregg's band was cut loose.

I hadn't been back in L.A long when that particular communication device by Alexander Graham Bell awakened and started making its presence known. It was Dan Toler calling from Sarasota. Danny and brother Frankie had also been cut loose and weren't happy about it. Danny wanted me to come down to Sarasota and see if we could put together a band and try to keep working. Playing with the Toler Brothers had been so much fun, I couldn't resist. So, with no hesitation I set out for Florida. The Townsend/Toler Band did some recording right off the bat to see if we could find something that worked for us. The recording turned out great but we had a hard time selling it. So we hit the road and played pretty much every decent club up and down the length of the east coast, and some that were not so decent.We were able to make a little dough but with no visible avenue of advancement, another winged idea slowly fluttered back to earth. I really enjoyed that band. Great players and great music. Danny and I wrote a few things that surfaced later on in 2008 but the timing had been wrong for that group, so once again we all had to find other things to do. Danny went back playing with Dickey Betts, Frankie started playing with the Marshall Tucker Band when Paul Riddle pretty much retired. But it wasn't over for us quite yet.
When I landed back in Los Angeles, one of the first things I did was to visit a friend of mine that was a manager at Guitar Center. I hung around for hours playing all the keyboards they had until I found one that sounded right for me. I took it home and started cracking the whip on my songwriter persona until I had put together a string of songs that I felt would carry me to the next level. I started playing anywhere and everywhere I could. Coffee Houses mostly. No pay, just great audiences and all the Java I could drink. My plan was to woodshed the songs in those small low profile venues until I got them to the point that I thought they were ready to record. And right about that time I get this call from my friend of about 25 years now, Alex Kazanegras. You remember, the guy who engineered the Loggins and Messina records. Well Alex had been working doing jingles for a number of years and making some pretty good money but losing his skull in the process. He told me that he had just put his studio back together and said that he always liked me and my songs and he wanted me to, as he said, come on over and let's start recording until somebody starts paying us to do it. Well that phone call started a chain of events that led me to my first solo CD, "The Road Leads Home". In 2003 and 2004 I hit the road doing a lot of small venues playing and promoting my CD as a solo singer/songwriter. I met a lot of great folks. In my travels, I came across many old friends and fans and many new ones. I was the agent, the manager, the roady and the artist. It was tiring but very rewarding for me. Toward the end of 2004 I started jonesing for playing with a band again. Putting together bands has always been such a pain in the ass. I always became that guy with the black and white striped shirt and the whistle and didn't accomplish anything else during that process. Nevertheless, I put "Dear Santa, Please bring me a great band" at the top of my Christmas wish list and mailed it off to the North Pole, not realizing that all along, as my mother used to say, "Everything you need is all around you".
JUNE, 15 2016
And as advertised, everything I needed WAS all around me. My old partner Sanford and I have been having a great time in recent months, in the wake of our rehearsals for Mark Thompson's "Mark In The Morning" Anniversary Show at the Saban Theater in Beverly Hills last February. We had sooooo much fun working together we decided to continue rehearsing as a duo to see where that would take us beyond just having fun playing music together again. Stay tuned!
| | |
| --- | --- |
| JIMMY AND JERRY | JERRY, OTIS AND ROGER |



SANFORD AND TOWNSEND ARE HONORED AT
THE LSU vs ALABAMA GAME
BRYANT-DENNY STADIUM
NOVEMBER 7, 2015




SANFORD AND TOWNSEND TAKE A BOW AT THE
"MARK IN THE MORNING" ANNIVERSARY SHOW
THE SABAN THEATER
FEBRUARY OF 2016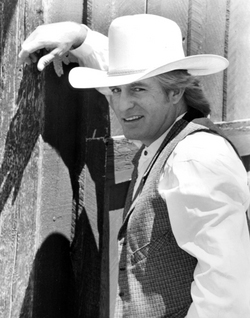 In Memory Of Jerry Rightmer
1949 - 2007
- IN PROGRESS -
<- PREVIOUS CHAPTER
NEXT CHAPTER->
- RETURN TO TOP -

© 2020 Johnny Townsend
All rights reserved